We produce
TRIPLEX is a compact system for treating stormwater, combining grit chambers, fuel/ oil separators, and active carbon filters in one housing.
We recommend TRIPLEX for systems with low load (up to 30 l/ s) to minimise the costs in the case of the constantly high demand for wastewater treatment.
Treatment data:
In
Out
Suspended solids
< 300 mg/l
< 3 mg/l
Fuel/ oil
< 75 mg/l
< 0,05 mg/l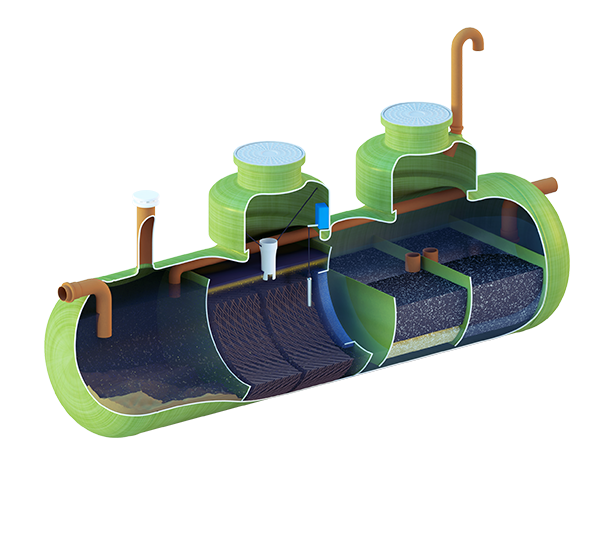 Flexibility
Possibility of amendments and additions at the stages of design and manufacture.
Economical efficiency
Considerable cost efficiency in systems with the capacity of up to 30 l/s.
Materials
ТRIPLEX is made of durable laminated fiber-glass reinforced plastic and is supplied with special coalescent filters with larger filtration area, open-pore micro filter, hydrophobic sorbent, and zeolite. The production process is under the control of the qualified professionals, and each product is tested for quality.
Control
In order to ensure timely maintenance of TRIPLEX, different systems of control are available - control of the sludge, oil, and oil products level. Information output to the control panel, texts, etc., are also available.
Full service
We provide full service — calculation, design, manufacture, packaging, delivery, installation supervision, starting-up and adjustment, as well as maintenance. Turnkey solutions.